Day 2 :
Keynote Forum
Hospital of the LMU, Germany
Time : 10:00-10:35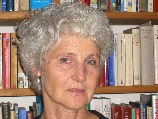 Biography:
Roswitha Gropp has over 25 years of experience in preclinical development and inflammatory diseases. She recently took on a different view considering the inflammatory process in UC as an uncontrolled wound healing process. This hypothesis assumes that epithelial damage induces the release of signals to evoke a Th2 characterized inflammatory response that ultimately results in repair of the colon. Using agent based modeling first disease maps were developed to describe the inflammatory milieu and the dynamics of the inflammatory response. This approach together with immunological profiling of patients allows for a better understanding of underlying mechanisms ultimately leading to individualized therapies.
Abstract:
One reason for the lack of individualized therapies in ulcerative colitis (UC) may be that the conventional approaches are not adequate to understand the complexity of chronic inflammatory diseases. They mostly rely on the identification of certain cell types and cytokines associated with the disease phenotype, followed by verification of their roles in vitro and in vivo. This approach does not take into consideration that the observed pathologies might be the result of different causes. In addition, inflammatory responses are highly dynamic processes that require the cross talk of the immune-, epithelial-, endothelial-, muscle cells, and fibrocytes. The conventional approach further disregards the high plasticity of T-cells and monocytes, which both have the capacity to adopt their phenotype depending on the inflammatory milieu. Therefore, we took a more comprehensive approach and developed FACS, ELISA and autoantibody panels to portray individual inflammatory profiles. In addition, we developed a disease map of UC by computational modeling. Finally, we developed an animal model which enables us to proof the hypothesis generated by modeling and profiling. So far, we tested infliximab, adulizumab, sirolimus, anti CD1a antibodies, anti CCR4 antibodies and the IL-4Ra /IL-13a1 inhibitor pitrakinra in our mouse model. Results suggest that the animal model is highly reflective of the human disease, that therapeutic responses can be predicted by the computational model and that novel therapeutics emerge from this approach.
Session Introduction
Genscript, USA
Time : 10:35-11:05
Break:
Networking & Refreshment Break 11:05-11:25 @ Foyer
Viral Immunology | Infectious Diseases and Immune System | Diagnostic Immunology | Mucosal and Regional Immunology
Location: Salmanca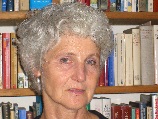 Chair
Roswitha Gropp
Hospital of Ludwig-Maximilians-University, Germany
Session Introduction
Microbac Laboratories, Inc., USA
Time : 12:25-12:55

Biography:
S Steve Zhou has served as the Director of Virology and Toxicology at Microbac Laboratories, Inc. since 2006. He has more than 16 years of experience in Virology, Molecular Biology and Toxicology Studies. He has to-date designed and directed over 500 viral inactivation studies for disinfectants and biopharmaceutical products. He is also a qualified Clinical Principle Investigator. He is an active publisher and a member of several scientific and trade associations and committees. He sits on the Editorial Board of the ARC Journal of Hematology. He has delivered many presentations in conferences. In 2015, he was invited to a scientific expert panel by the US Environmental Protection Agency (EPA). He holds a PhD from Johns Hopkins University School of Medicine. Prior to joining Microbac, he served as a Laboratory Director of Viral Clearance at BioReliance Corporation and worked at Merck on Antiviral Drug Development.
Abstract:
Statement of the Problem: The Zika virus (ZIKV) outbreak has caused thousands of birth defect cases in 2016. The virus is transmitted primarily through mosquito bites, but other routes of transmission such as sexual contact and laboratory infection were also reported. Additionally, ZIKV has been isolated from multiple tissues such as blood, saliva, urine, semen and genital secretions. It thus represents a threat not only to the public health but also to the blood supply in infected areas. However, the survivability of ZIKV in environment and its resistance to inactivation was largely unknown.
Methodology & Theoretical Orientation: The survivability of ZIKV, and its susceptibility to several commonly used physical and chemical treatments were examined using glass carriers and a viral infectivity assay. Two levels of organic load, 5% serum and 90% blood, were used to assess the impact of blood on viral survivability. Both the viral infectivity and genome copies were examined. Additionally, the susceptibility of ZIKV was compared to two other flaviviruses -West Nile Virus (WNV) and Bovine Viral Diarrhea Virus (BVDV).
Findings: ZIKV in 90% blood displayed much higher stability than in 5% serum. ZIKV was susceptible to dry heat treatment (56-60°C) in 5% serum, but so less in 90% blood. Quats and alcohol caused complete inactivation of ZIKV regardless of the organic load. Efficacy on ZIKV by chlorine and peracetic acid was highly dependent on the organic load. pH 4.0 or pH 10.0 seemed to be ineffective against ZIKV.
Conclusion & Significance: ZIKV displays susceptibility to commonly employed disinfectants similar to that of other flaviviruses; however, blood may impact the susceptibility significantly. This must be considered in the design and implementation of an appropriate infection control strategy for hospitals, public facilities, and research laboratories; and during assessment of blood supply safety.
Break:
Networking & Lunch Break 12:55-13:40 @ Zamora
Newcastle upon Tyne University, UK
Time : 13:40-14:10

Biography:
Katarzyna Swist-Szulik is working as a consultant in paediatric intensive care and has her passion in research on the role of mitochondria in inflammatory signalling. She is pursuing her PhD on the role of mitochondrial dysfunction in intercellular crosstalk between myeloid and non-myeloid cells. There are building evidence that mitochondria-inflammatory interactions are relevant to many disease processes such as inflammatory myopathies, neurodegenerative diseases, autoimmune diseases as well as multi-organ failure and drug induced sterile inflammation. Katarzyna is working on developing the translation research investigating mitochondria-inflammatory relationship. Outside work Katarzyna is a mother of two wonderful children, an adventurer, ultramarathon runner and finisher of Marathon des Sables in 2015.
Abstract:
Introduction: Mitochondria are double-membrane-bound organelles and primary source of cellular energy adenosine triphosphate (ATP). Mitochondria are also involved in innate responses and are necessary for NLRP3 inflammasome activation and maturation of IL-1β in immune cells. Research project investigates the role of mitochondrial dysfunction in cell to cell cytokine crosstalk ((1-6) . Aims: To characterise the nature of cytokine crosstalk between fibroblasts and myoblasts with induced mitochondrial dysfunction and inflammatory cells such as monocytes and THP1 cells. Methods: Stimulation with LPS (lipopolysaccharide) and benzylated ATP were used to cleavage NLRP3 inflammasome and release IL-1β in monocytes and THP1 cells. Supernatants containing IL-1β from treated for inflammasomes THP1 cells as well as recombinant IL-1β were applied on fibroblasts and myoblasts with induced by Rotenone ( Complex I inhibitor) mitochondrial dysfunction. Blocking experiment using anti-IL-1β, anti-IL-1α antibodies as well as IL-1 receptor antagonist characterized the interactions between IL-1β and Il-6 cytokines. ELISA tests were used to measure the content of IL-1β and IL-6 in supernatants. Seahorse was used to assess the changes in bioenergetics profile of the treated cells. Results: Fibroblasts and myoblasts release IL-6 in the presence of supernatants containing IL-1β from THP1 cells and monocytes in the dose dependent manner. Cells with induced mitochondrial dysfunction produce high levels of IL-6 level in close correlation with the degree of mitochondrial dysfunction and dose of recombinant IL-1β. IL-6 released by fibroblasts is in 90% inhibited by adding IL-1 receptor antagonist (IL-Ra) and anti-IL-1β antibodies what would suggest single cytokine crosstalk between IL-1β and IL-6. Conclusions: The data indicate the presence of crosstalk between monocytes and fibroblasts or myoblasts on the cytokine level characterized by IL-1β and IL-6 relationship. Ability to produce high levels of IL-6 by fibroblasts or myoblasts is amplified by degree of mitochondrial dysfunction and presence of IL-1β in dose dependent manner.
Institute of Radioprotection and Nuclear Safety (IRSN), France
Time : 14:10-14:40

Biography:
Noëlle Mathieu has a thesis in Immunology from the Marseille-Luminy Immunology Center, France. She joined the Institute of Radioprotection and Nuclear Safety near Paris. Her project consists in studying late side effects of pelvic radiotherapy and developing therapeutic strategies. She used pre-clinical animal models of localized irradiation to the colorectum and developed endoscopy technique and surgery in rats. She used this model to understand the physiopathology of radiation proctitis and used cell therapy using mesenchymal stromal cells to reduce radio-induced damaged to the colon. Her studies contribute to the use of this treatment in compassional case of patients who had a surdose of ionizing radiation during their radiotherapy protocol. She is also involved in combined therapy to improve the actual treatment.
Abstract:
Statement of the Problem: Bowel radiation injury is an insidious disease associated with substantial morbidity and mortality. Moreover, it's an increasing problem as more patients receive radiotherapy and survive longer after their tumor treatment. Bowel radiation injury results from the treatment of several cancers by radiotherapy in which normal colorectal tissues are present in the irradiation field. The clinical expression of bowel complications associated to radiotherapy resembles chronic bowel disease of other etiologies. However, recent studies have identified differences and specialists have proposed that complications following pelvic radiotherapy should be recognized as a "new disease" (Andreyev et al, 2010). The growing number of cases declared every year highlights the importance of understanding the mechanisms involved and of finding effective therapies. There is no unified approach for the assessment and treatment of this disease partly due to insufficient knowledge about the mechanism involved in the development of bowel radiation injury. However, unresolved inflammation is hypothesized to have an important role in late side effects. We used an experimental model of radiation proctitis developed in rats that reproduces severe colonic mucosal damages and fibrosis similar to those observed in patients treated by radiotherapy.
Findings: Our studies demonstrated the involvement of inflammation and immunity in colorectal damages induced after localized irradiation. We also evaluated the benefit of immunomodulatory mesenchymal stromal cells isolated from adipose tissue (Ad-MSC) to reduce late side effects. We demonstrated a therapeutic benefit on different crucial functions of the colon and determined pleiotropic action mechanisms of the cell therapy treatment.
Conclusion & Significance: Our studies provide evidence for the potential of Ad-MSC to limit radiation effects on the colon and could open new perspectives in the treatment of other inflammatory bowel diseases.
Pabellon Central del antiguo Hospital de Cantoblanco, Spain
Time : 14:40-15:10

Biography:
Dr. Laparra Llopis JM holds a PhD in Pharmacy gained during his stay at the High Research Council of the Spanish Government (CSIC). His scientific career is focused on the field of intestinal homeostasis and the cross-talk within gut-liver axis. The novelty and scientific and social impact of his studies was used by the European Food Safety Authority to establish recommendations concerning staple foods. He held a leading position on prebiotic research awarded by The Fulbright Commission to conduct postdoctoral research in the Food Science Department at Cornell University (NY, USA). After his relocation to CSIC, a continuous contact and interaction with internationally renowned enterprises and research groups constitutes a constant in Dr Laparra's career where he took major responsibilities overseeing several precompetitive funded projects. This experience favored his incorporation to the Institute of Translational Immunology at the University Medical Center of Mainz University (GER) as independent researcher. Currently, as senior researcher at IMDEA Food (Madrid, SPN) he develops immunonutritional-based precision strategies to selectively modulate innate immune responses preventing/treating the risk for/severity of liver-related metabolic and immune diseases and hepatocellular carcinoma. Particularly, his research approaches naturally occurring food components with powerful immunostimulatory property of toll-like receptors (TLRs) for active immunotherapy against liver metabolic dysfunction and cancer promotion. Here, Dr Laparra's research efforts are focused on the impact and functional differentiation and polarization of macrophages, as relevant prognostic biomarkers of tissue damage and tumor progression. He develops strategies to selectively modulate metabolic programming of antigen presenting cells that have important roles in the regulation of CD4+ T cells priming as well as immune checkpoint blockade. Thereby, preventing effector CD8+ T cells exhaustion that helps developing longer anti-tumoral response(s). Dr Laparra has published over 70 scientific articles and several book chapters.
Abstract:
Recent data started appearing to show that immuno-nutritional factors and its influence on and interaction with the gut microbiota, and finally their crosstalk with the host's immune system are the important determinants of gut-liver axis health, metastasis-initiating cells and cancer promotion. For example, multi-structural and multifunctional cell surface molecules such as CD44, also guiding leukocyte extravasation, and the fatty acid receptor CD36 to metastatic penetrance and tumor growth. Moreover, innate immune activators, particularly, agonists of Toll-like receptor (TLR)-4 have been identified as critical players in hepatocellular carcinoma promotion and even modulate the immune-mediated checkpoint blockade. These can be targeted by nutrients, immunologically active, modulating the plasticity of both innate and adaptive immune responses. Personalized nutrition and, moreover, nutrition precision could have a significant impact on health to reduce the risk of metabolic and immune diseases and, particularly those associated to cancer promotion and/or progression. To date, major research interest has been focused on the influence of pre/probiotics, although, additional immunonutritional factors are also relevant even modulating the polarization and activation of immune responses. However, there remain key unanswered questions about immunonutritional factors that overall require a concerted effort to overcome the usually fragmented and compartmentalized approach to address their impact.
Nanjing Medical University, China
Time : 15:10-15:40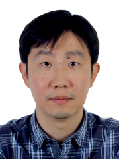 Biography:
Wen Qiu is currently working as an Associate Professor at Department of Immunology, Nanjing Medical University. He is exploring the role of complement especially C5b-9 in the induction of Glomerular Mesangial Cell (GMC) apoptosis, inflammation and proliferation in rat Thy-1 nephritis as a widely used model of human mesangial proliferative glomerulonephritis (MsPGN) and its mechanisms. These include signal transduction, microRNA regulation, transcriptional factor regulation. He is also exploring the effects of post-transcriptional regulation such as ubiquitination and acetylation on the activation of signaling molecules, transcription factors and histones.
Abstract:
Inflammatory response has been reported to contribute to the renal lesions in rat Thy-1 nephritis (Thy-1N) as an animal model of human mesangioproliferative glomerulonephritis (MsPGN). Besides C5b-9 complex, C5a is also a potent pro-inflammatory mediator and correlated to severity of various nephritic diseases. However, the role of C5a in mediating pro-inflammatory cytokine production in rats with Thy-1N is poorly defined. In the present studies, the levels of C5a, interleukin-6 (IL-6) and tumor necrosis factor-α (TNF-α) were first determined in the renal tissues of rats with Thy-1N. Then, the expression of IL-6 and TNF-α was detected in rat glomerular mesangial cells (GMC) stimulated with our recombinant rat C5a in vitro. Subsequently, the activation of mitogen-activated protein kinase (MAPK) signaling pathways (p38 MAPK, ERK1/2 and JNK) and their roles in the regulation of IL-6 and TNF-α production were examined in the GMC induced by C5a. The results showed that the levels of C5a, IL-6 and TNF-α were markedly increased in the renal tissues of Thy-1N rats. Rat C5a stimulation in vitro could up-regulate the expression of IL-6 and TNF-α in rat GMC, and the activation of MAPK signaling pathways was involved in the induction of IL-6 and TNF-α. Mechanically, p38 MAPK activation promoted IL-6 production, while either ERK1/2 or JNK activation promoted TNF-α production in the GMC with exposure to C5a. Taken together, these data implicate that C5a induces the synthesis of IL-6 and TNF-α in rat GMC through the activation of MAPK signaling pathways.
Centre Hospitalier Universitaire Sud Réunion, France
Time : 15:40-16:10

Biography:
Pierre-Yves Robillard, neonatologist and epidemiologist. Neonatal Department Centre Hospitalier Universitaire Sud Réunion, Centre d'Etudes Périnatales Océan-
Indien (Reunion island, Indian Ocean). Medical studies University of Bordeaux, fellowship in University Hospital Pointe-àPitre, Guadeloupe (French West Indies).
Post-Doctoral fellowship in perinatal Epidemiology at the Medical University of South-Carolina, Charleston, SC, USA (1991-1992), International EIS course CDC
Atlanta, GA, USA (1992). All his career in French overseas territories
- 16 years in Guadeloupe (French West Indies)
- 3 years in Tahiti (French Polynesia)
- 18 years in Réunion island (Indian Ocean)
Chief of the PICU-NICU in the Centre Hospitalier Universitaire Sud Réunion (2002-2015).
Co-Director of the Centre d'Etudes Périnatales Océan-Indien.
Organization since 1998 of the International Workshops on Reproductive Immunology, immunological Tolerance and Immunology of Preeclampsia. (10th Edition in 2016).
Abstract:
Eclampsia (together with epilepsy) being the first disease ever written down since the beginning of writings in mankind 5000 years ago, we will make a brief presentation of the different major steps in comprehension of Pre-eclampsia. 1) 1840. Rayer, description of proteinuria in eclampsia, 2) 1897 Vaquez, discovery of gestational hypertension (1 year after the invention of the inflatable arm band in 1896 by a young 31 year-old Italian physician Riva-Rocci) in eclamptic women, 3) In the 1970's, description of the "double" trophoblastic invasion existing only in humans (Brosens & Pijnenborg,), 4) between the 1970's and the 1990's, description of preeclampsia being a couple disease. The "paternity problem" (and therefore irruption of immunology), 5) at the end of the 1980's, a major step forward: Preeclampsia being a global endothelial cell disease (glomeruloendotheliosis, hepatic or cerebral vascularitis, HELLP, eclampsia), inflammation ( J.Roberts. C Redman, R Taylor), 6) End of the 1990's: Consensus for a distinction between early onset preeclampsia EOP and late onset LOP (34 weeks gestation), EOP being rather a problem of implantation of the trophoblast (and the placenta), LOP being rather a pre-existing maternal problem (obesity, diabetes, coagulopathies etc…). LOP is predominant everywhere on this planet, but enormously predominant in developed countries (those who publish and have the means to do research): 90% of cases. This feature is very different in countries where women have their first child very young (88% of world births), where the fatal EOP (early onset) occurs in more than 30% of cases. 7) and finally, we will approach the current stage in 2017: What is the common factor which could explain the maternal global endotheliosis in EOP and LOP?. Presentation of the inositol phosphor glycans P type.
Islamic Azad University, Iran
Time : 16:10-16:40

Biography:
Reyhaneh Abgoon has received her Master's degree in Cellular and Molecular Biology from Azad University. Her research interests include immunology, molecular immunology, especially autoimmune diseases. She is working as a supervisor in Banej Elixir molecular research institute in Tehran. She has presented several research abstracts about alopecia areata which is an autoimmune disease at various international conferences
Abstract:
Objective
Alopecia areata (AA) is an autoimmune disease characterized by patchy hair loss affecting both scalp and body hair. Although the etiology and pathogenesis of this disease is still unknown, a polymorphism within IL-12B gene have been described in few studies to be associated with AA susceptibility. Yet, these findings had so far not been independently replicated, and no data on a possible association of IL-12B mutation and AA in Iranian population were available.
Methods
This study contains 30 AA patients and 15 healthy controls. Genomic DNA was isolated using DNG-plus and PCR-RFLP analysis was performed to detect IL-12B rs3212227 polymorphism. Several relevant information such as demographic data (age, gender, …) or clinical characteristics were analyzed for a possible effect of these factors on susceptibility to AA in patients who carry CC, AC, and AA genotypes.
Results
No association between the IL-12B rs3212227 mutation and susceptibility to AA was observed in our Iranian cohort. PCR-RFLP results showed that frequency of CC genotype (13.3% vs. 6.6%) are similar in both patient and control groups. AC genotype was detected in 46.6% and 6.6% of patients and controls, respectively. The AA genotype which is wild genotype had higher frequency in healthy individuals. Statistical analysis indicate that there no significant difference in distribution of genotypes between patients and controls (P= 0.12). Although the C allele frequency of IL-12B was higher in the patients than control subjects (36.6% vs. 10% respectively) but there is no significant difference (P= 0.12).
Conclusion
We here demonstrate that the IL-12B rs3212227 polymorphism is not associated with the risk to develop AA in our Iranian cohort. Therefore, this study failed to confirm reported association between gene mutation and susceptibility to AA. Hence, the genetic predisposition to develop AA greatly varies among different ethnic groups.
Break:
Networking & Refreshment Break 16:40-17:00 @ Foyer