Day 1 :
Keynote Forum
Helmholtz Centre for Infection Research, Projectleader Intracellular antibodies.
Time : 10:00-10:35

Biography:
Thomas Böldicke, HZI, Germany 1982 PhD Max Planck Institut of Molecular Genetics, Berlin. Since 1986 at Helmholtz Centre for Infection Research, Projectleader Intracellular antibodies
Abstract:
Single domain antibodies (sdAbs) from camels or sharks comprise only the variable heavy chain domain. Human single domain antibodies comprise the variable domain of the heavy chain or light chain. SdAbs are stable, non aggregating molecules in vitro and in vivo compared to complete antibodies and scFv fragments. They are excellent novel inhibitors of cytosolic/nuclear proteins because they are correctly folded inside the cytosol in contrast to scFv fragments. SdAbs are unique because of their excellent specificity and possibility to target posttranslational modifications such as phosphorylation sites, conformers or interaction regions of proteins that cannot be targeted with genetic knockout techniques and are impossible to knockdown with RNAi. The most frequently selected antigenic epitopes belong to viral and oncogenic proteins, followed by toxins, proteins of the nervous system as well as plant - and drosophila proteins. It is now possible to select functional sdAbs against virtually every cytosolic/nuclear protein and desired epitope using synthetic single pot single domain antibody libraries without the need of immunization.
In summary, cytosolic/nuclear sdAbs of camelid, shark and human origin can be applied to clarify the function of uncharacterized proteins such as virus proteins and host cell factors, oncogenic proteins and cofactors, proteins of the nervous system, intracellular enzymes involved in signaling, transcription factors and proteins involved in differentiation and development.
Keynote Forum
Department of Pathology, The University of Hong Kong, Hong Kong
Time : 10:35-11:10

Biography:
Professor Lu's research has focused on studying immune dysregulations in autoimmune diseases. During last ten years, his laboratory has been exploring novel strategies for the treatment of rheumatoid arthritis. His team was among the first to successfully treat autoimmune arthritis by targeting the cytokine B-cell activating factor in a preclinical study, which has significant therapeutic implications for the effective treatment of rheumatoid arthritis. Professor Lu is an internationally recognized expert in the field of autoimmunity. He is the Councilor of Federation of Immunological Societies of Asia-Oceania and has served as Chairman of Hong Kong Society for Immunology. He has published over 120 peer-reviewed papers in leading immunology and rheumatology journals
Abstract:
Extensive studies have demonstrated the prominent functions of B cells in antibody production and antigen presentation. However, certain B cell subsets have been recognized as immune regulators through cytokine production. Accumulating data indicate that IL-10-producing B cells possess a regulatory function in the development of autoimmune diseases, but microenvironmental factors and/or cytokines involved in inducing regulatory B cell differentiation remain to be identified. B cell-activating factor (BAFF), a member of TNF family cytokines, is a key regulator for B cell maturation and function. Our recent studies have identified a novel function of BAFF in the induction of IL-10-producing regulatory B cells. BAFF-induced IL-10-producing B cells showed a distinct CD1dhiCD5+ phenotype mainly derived from marginal-zone B cells, which possessed a potent function in inhibiting T cell activation and cytokine production. In mice with collagen-immunized arthritis and experimental Sjogren's syndrome, adoptive transfer of BAFF-induced IL-10-producing B cells markedly attenuated the disease severity and tissue damage of autoimmune diseases via suppression of Th17 cell response. Taken together, our findings have provided new insight in understanding the roles of BAFF and regulatory B cells in autoimmune pathogenesis, which may facilitate the development of therapeutic strategies for targeting autoimmune disorders.
Break:
Networking & Refreshments Break 11:10-11:30 @ Foyer
Keynote Forum
Umeå University, Sweden
Time : 11:30-12:05

Biography:
Thomas Grundström completed his doctorate at Umeå University in 1981 and his Medical degree in 1982. Dr. Grundström was post-doc 1982-1984 in the laboratory of prof. Pierre Chambon, Strasbourg, France, where he characterised the first discovered enhancer of transcription. He is professor at the department of Molecular Biology at Umeå University since 1994. Dr. Grundström discovered the first direct Ca2+/calmodulin inhibition of a transcription factor (Corneliusen et al., Nature, 1994) and has characterized the Ca2+ regulation of many regulatory proteins with a focus on the immune system. Dr. Grundström is presently studying regulation of production of high affinity antibodies.
Abstract:
B-lymphocytes can modify their immunoglobulin (Ig) genes to generate antibodies with a new isotype and enhanced affinity. Activation-induced cytidine deaminase (AID) is the key mutagenic enzyme that initiates these processes. How somatic hypermutation (SH) and class switch recombination (CSR) are targeted and regulated is key to understanding how we achieve good antibodies. The trans-acting factors mediating specific targeting of AID and thereby SH and CSR have remained elusive. No direct coupling between a transcription factor and the specific targeting of AID has been demonstrated, and how AID is recruited is still a big mystery. We show that mutant E2A with defect inhibition by the Ca2+-sensor protein calmodulin results in reduced B cell receptor- (BCR-), IL4- plus CD40 ligand-stimulated CSR to IgE. AID is shown to be together with the transcription factors E2A, PAX5 and IRF4 in a complex on key sequences of the Igh locus in activated mouse splenic B cells. Calmodulin shows proximity with them after BCR stimulation. Direct protein-protein interactions are shown to enable formation of the complex. BCR signaling reduces binding of the proteins to some of the target sites on the Igh locus, and calmodulin resistance of E2A blocks this reduction. Thus, E2A, AID, PAX5 and IRF4 are components of a CSR and SH complex that calmodulin binding redistributes on the Igh locus. We present also regulation of a "mutasome", the protein complex that enables repair at high error rate of the uracils made by AID on Ig genes but not on most other genes.
Session Introduction
HS Technology LLC, USA
Time : 12:05-12:35

Biography:
Jee Shum and Frederick Husher have pursed and refi ned the development of the PRS for more than a decade and they have successfully resolved many technology challenges including covalent dhesive slide coatings supporting both tissue and proteins, non-staining label paint, bio-target printing, and bio-target fabrication. A joint venture with the Hong Kong Productivity Council, to co-develop the production technology, will bring the PRS into commercial reality to benefi t global health.
Abstract:
The Process Record Slide (PRS) records the Immuno Histo Chemical (IHC) stain processing experience of a co-resident patient tissue section using arrays of stain reagent detection targets. Both experience all the IHC processing from tissue capture to the application of the cover slip: tissue capture, drying, deparaffi nation, antigen retrieval, primary antibody, and secondary amplifi cation processing. Because the PRS targets are comprised of known reactivity concentrations to the stain reagents, an objective measure that is unique to that slide now exists remaining forever co-resident with the tissue section. Th e result is a captured effi cacy record of the antigen recovery, stain reagents, and the processing technology. Th e PRS targets can be used with digital imaging to quantify the IHC processing upon the tissue section using the reference scales developed from the targets. Th e reference scales can be used for objective determination of antigen density in the tissue and QC reporting of the process. Additionally, utilizing the reference scales, the tissue section image presentation can be normalized to a preferred basis upon which optimal diagnostic determination can be achieved. Tele-diagnostics and second opinion are also possible since the unique processing experience is recorded. Others have attempted to produce control slides but have all failed in meeting the constraints of mass production at an aff ordable price. Th us, only with the development of a new slide coating that meets the covalent binding needs of target & tissue, target printing technology, and production automation, can the goals be satisfi ed. PRS technologies satisfi es these goals.
Infl ammatory/Autoimmune Diseases | T-Cells and B-Cells | Cellular Immunology | Immunotherapy
Location: Salmanca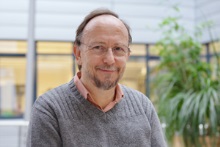 Chair
Thomas Boldicke
Helmholtz Centre for Infection Research, Germany
Session Introduction
Mayo Clinic, USA
Time : 12:35-13:05

Biography:
Eva M Carmona is a Physician-Scientist, whose research is focused on understanding the role of infection and chronic inflammation in the development of interstitial lung diseases (ILD). Her research to date has focused on understanding the immunomodulatory effects of fungal beta-glucans (BG) in innate immune cells. Particularly, she has characterized the role of BG on dendritic cells and their participation in T-cell polarization (Th1 and Th17). Currently, her group is interested in determining the mechanisms by which BG modulate B-lymphocyte activation and how BG-activated B-lymphocytes may drive the development of inflammation and fibrosis in a subset of patients with ILD. Her group has recently shown that BG activated B-lymphocytes release a pro-inflammatory cytokine profile that participates in neutrophil recruitment potentially contributing to lung epithelial damage. Herein, they have identified the NLRP3 inflammasome of circulating human B-lymphocytes as a key component in innate and adaptive immune response in response to fungal and bacterial antigens.
Abstract:
The NLRP3 inflammasome is activated in response to different bacterial, viral and fungal pathogens and serves as modulator of different pattern recognition receptor signalling pathways. Herein, we have investigated the role of NLRP3 in human circulating B-lymphocytes and identify that it is essential for two independent processes, pro-inflammatory cytokine and antibody regulation. Our results show that β-glucan stimulated B lymphocytes secrete IL-1β, which is important in the host defence against Pneumocystis and other fungal infections. IL-1β maturation and secretion by circulating B-lymphocytes is regulated by the NLRP3 inflammasome, which was dependent on ATP and potassium (K+) efflux. The inhibition of NLRP3 and CASP1 by specific inhibitors abolished the secretion of IL-1β. β-glucan mediated IL-1β secretion was partially mediated by Dectin-1 activation via SYK and the transcription factors NF-κB and AP-1. Furthermore, we demonstrated that B-lymphocytes activated by unmethylated CpG motifs, found in bacterial DNA, induced the production and secretion of IgM antibodies. Interestingly, this process also requires the activation of the NLRP3 inflammasome. Similar to IL-1β, B-lymphocyte stimulation by CpG resulted in NLRP3 and CASP1 activation. IgM production was inhibited by specific CASP1 and NLRP3 inhibitors and was dependent on ATP and potassium (K+) efflux. Furthermore, we identified that CPG-stimulated IgM secretion unlike IL-1β was mTOR-mediated. In conclusion, this study identifies the NLRP3 inflammasome as modulator of the innate and adaptive immune systems in response to fungal and bacterial stimuli in human circulating B-lymphocytes.
Break:
Networking & Lunch Break 13:05-13:50 @ Zamora
Novartis Institutes for Biomedical Research, Switzerland
Time : 13:50-14:20

Biography:
Marc Bigaud is a senior pharmacologist (PhD) at the Novartis Institutes for Biomedical Research, in Basel (Switzerland). He is part of the AutoImmunity, Transplantation and Inflammation-Disease Area
Abstract:
Non-obese diabetic (NOD) mice provide a preclinical model of autoimmune diseases as they spontaneously develop autoimmune diabetes sharing many similarities to type 1 diabetes (T1D) as well as sialadenitis resembling Sjögren's syndrome in humans. In the current study, we followed the natural course of the disease and evaluated the therapeutic effects of a potent and selective PI3Kδ inhibitor referred as "compound-1" (manuscript in preparation).
Drug-treatment was administered over 12 weeks, mixed with food at 0.1%, to 12-weeks old NOD mice (n=12). This treatment demonstrated in preliminary studies full target inhibition. In parallel, control NOD mice were given drug-free food (n=12).
Blood samples were collected for drug level measurements (LC-MS-MS). Anti-IgM/rIL-4-induced PI3Kδ-dependent pAkt in B cells was used as PD marker and monitored by flow cytometry. The incidence of diabetes, the cellularity of spleen and salivary glands were determined. The number of antibody-secreting cells was measured by ELISPOT. The development of ectopic germinal centers in salivary glands was followed by immunohistochemistry.
After 12 weeks of treatment, a similar diabetes incidence was observed in compound-1-treated vs control NOD mice. Drug blood levels (0.11-1.12 µM) showed an exposure-related inhibition of PI3K/pAkt pathway activation, with a mean IC50 value of approximately 0.44 µM. In the spleens, flow cytometry analysis revealed marked drug-induced reductions in marginal zone B cells (≥70%), in germinal center B cells (≥30%), plasma cells (≥60%) and Tfh cells (≥40%). In salivary glands, significant reductions in infiltrating CD3+ T cells and CD45R+ B cells (≥ 40%) were observed in drug-treated vs control NOD mice (Figure 1). In line with this observation, the incidences of IgM-secreting and IgG-secreting cells in salivary glands were significantly reduced (by 70-80%) in drug-treated vs control mice.
In conclusion, this study provides pre-clinical proof-of-concept that PI3Kδ inhibition reduces hallmarks of disease pathology that are operational in Sjögren's syndrome.
Keenan Research Centre for Biomedical Science, St. Michael`s Hospital, Canada
Time : 14:20-14:50

Biography:
Gerald J. Prud'homme is Professor in the Department of Laboratory Medicine and Pathobiology, University of Toronto, Canada; and Clinician-Scientist, Keenan Research Centre for Biomedical Science (St. Michael's Hospital), Toronto. He holds an M.D. degree, and is a specialist in pathology. He was a research fellow at the Charles H. Best Institute and Institute of Immunology, University of Toronto, the Scripps Research Institute (La Jolla, California), and the McGill Cancer Centre (Montreal). His research interests are in the areas of diabetes and autoimmune diseases. He is a member of the Banting and Best Diabetes Centre in Toronto
Abstract:
The inhibition of autoimmunity against pancreatic beta cells and the promotion of the proliferation/regeneration of these cells are major goals in the treatment of type 1 diabetes (T1D). Gamma aminobutyric acid (GABA) and the incretin hormone GLP-1 (currently used to treat type 2 diabetes) are candidate drugs to mediate these effects. In rodents, therapies with these agents induce beta-cell proliferation, reduce apoptosis, and increase beta-cell mass. Here, we examined the effects of these agents on human islets cells and insulinoma cell lines. We observed that GABA treatment of beta cells increases the expression of SIRT1 and Klotho, and protects against apoptosis due to glucotoxicity or inflammatory cytokines. Notably, both SIRT1 and Klotho block activation of the NF-kB inflammatory pathway. NF-kB contributes to beta cell apoptosis, and inhibiting this pathway appears to be protective. We demonstrate that a GLP-1 receptor (GLP-1R) agonist augments the activity of GABA in some (but not all) of these protective effects. Furthermore, we report that a GLP-1R agonist fails to induce human beta-cell proliferation (unlike findings in mice) but, in contrast, GABA has broader effects and induces proliferation. These results support the use of GABA as an agent to induce beta-cell regeneration. In conclusion, GABA and GLP-1, especially in combination, were effective at protecting human beta islet cells against glucotoxicity and other injuries, and GABA stimulated their proliferation. These findings suggest that GABA/GLP-1 therapy has potential application in the treatment of human T1D.
The University of Hong Kong, Hong Kong
Time : 14:50-15:20

Biography:
Liwei Lu's research is focused on studying immune dysregulations in autoimmune diseases. During last ten years, his laboratory has been exploring novel strategies for the treatment of rheumatoid arthritis. His team was among the first to successfully treat autoimmune arthritis by targeting the cytokine B-cell activating factor in a preclinical study, which has significant therapeutic implications for the effective treatment of rheumatoid arthritis. He is an internationally recognized expert in the field of Autoimmunity. He is the Councillor of Federation of Immunological Societies of Asia-Oceania and has served as the Chairman of Hong Kong Society for Immunology. He has published over 120 peer-reviewed papers in leading immunology and rheumatology journals.
Abstract:
Activation of autoreactive B cells leads to plasma cell (PC) formation and autoantibody production, contributing to the development of autoimmune diseases. Increasing evidence indicates a crucial role of leptin in immune response and autoimmune pathogenesis via enhancing CD4+ T cell responses, but whether and how leptin regulates B cell response in autoimmune pathogenesis remains largely unclear. Using collagen-induced arthritis (CIA) mice, we detected increased levels of leptin and anti-collagen II (CII) antibodies in the synovial fluid (SF) and sera of mice at acute and chronic stages of CIA. Higher percentage and cell number of PCs were observed in the SF of CIA mice. Leptin receptor-deficient (db/db) mice exhibited ameliorated CIA development with reduced PCs responses and CII-specific antibody production. Intra-articular injection of recombinant leptin enhanced PCs responses and CII-specific antibody production and joint damage. Importantly, intra-articular injection of a soluble leptin blocker (ObR:Fc) deceased PCs responses, CII-specific antibody production and joint damage. Mechanistic studies revealed that leptin promoted CD138+IFR4+ PC generation from GL-7+Fas+ germinal center B cells via activating Akt-mTOR-IRF4 axis. Moreover, rapamycin treatment attenuated leptin-induced IRF4 expression and PCs generation. In RA patients, leptin levels and autoantibody production were positively correlated with disease activity (DAS28 score) with increased CD38+CD27+ plasmablasts detected in the synovium of active RA patients. Together, these findings demonstrated a critical role of leptin in enhancing PCs responses and CIA progression via ObR-Akt-mTOR-IRF4 axis, indicating that leptin blockade may serve as a potential therapeutic strategy for the treatment of autoimmune arthritis.
University of Belgrade, Serbia
Time : 15:20-15:50

Biography:
Dr. Ivana Stojanovic is a Research Professor and the principle investigator of the project funded by the Iacocca Family Foundation (Boston, MA, USA) that aims at developing new protocol for generation of insulin-specific T regulatory cells for the therapy of individuals with type 1 diabetes. The focus of her research has been modulation of type 1 diabetes in the animal models, as well as investigation of the pathologic processes involved in the progression of this disease. She was a principle investigator of the project funded by European Foundation for the Study of Diabetes between 2007 and 2009 and involved in numerous projects funded by the Ministry of Science, Republic of Serbia. Dr. Stojanovic is an expert in flow cytometry. She was a supervisor for 2 PhD theses and several master and diploma theses. Dr. Stojanovic published 51 research articles in peer-review journals, with 950 citations and h-index 19.
Abstract:
Immunotherapy of autoimmune diseases with CD4+CD25highFoxP3+ T regulatory cells (Tregs) is currently in the stage of clinical trials. Tregs used for human therapy are polyclonal, but studies in animals showed that autoantigen-specific Tregs are more effective in preventing or ameliorating the pathogenesis of autoimmune diseases compared to polyclonal Tregs. Since Tregs are usually defective in individuals with an autoimmune process, the basic idea of our research was to convert insulin-specific T effector cells into insulin-specific Tregs using various in vitro manipulations. In NOD mice that develop T1D spontaneously, the occurrence of insulin-specific CD4+ T cells was 0,1%. In order to increase the number of insulin-specific T cells, CD4+ T cells were co-cultivated in vitro with autologous mature dendritic cells in the presence of insulin peptide (B9:23). The proportion of insulin-specific CD4+ cells after 48 h increased up to 3,4±0,1% and this level remained stable for 2 days. Insulin-specific CD4+ cells were then stained by fluorescent insulin-loaded MHC class II tetramer and sorted using flow cytometer. Obtained cells were cultured in RPMI-1640 medium supplemented with TCR stimulators (anti-CD3 and anti-CD28 antibody), recombinant IL-2 and TGF-b proteins. After 5 days, the number of CD4+CD25highFoxP3+ Tregs reached 48%. However, further cultivation (with medium replacement every second day) did not lead to an increase in the number of Tregs, on the contrary, the Treg proportion was reduced to 14%. These results imply that it is feasible to generate antigen-specific Tregs from antigen-specific effector cells, but the protocol still requires a few modifications in order to produce sufficient number of Tregs for in vivo use.
Break:
Networking & Refreshment Break 15:50-16:10 @ Foyer
All-Russian Meat Research Institute, Russian Federation
Time : 16:10-16:40

Biography:
Stepan Dzhimak is studying the role of low deuterium concentrations in drinking water on the living systems adaptive capabilities. In the experimental clinic-laboratory of biologically active substances of animal origin he is principal investigator of the project: development of innovative natural adaptogenic stimulants of nonspecific immunity based on tissue-specific biomolecules.
Abstract:
Statement of the Problem: Immune system dysfunction is pathological processes key aspect, as result we can see protective and adaptogenic immunity reactions activation and its depletion, leads to bacterial and viral infections. Modern immunoregulating drugs, mainly synthetic origin, cause pathogens resistance increase and lead to allergic reactions. One of the possible problem solutions is to obtaining immunocorrective natural drugs with directed action based on animal origin biomolecules. Peptides and proteins complex isolated from Sus Scrofa thymus, spleen, lymph nodes (TSL) (0.9% NaCl solution) studies were conducted. Deuterium depleted water (DDW) promotes maximum biomolecules extraction. Research purpose was to investigate protein-peptide compounds fractions isolated from the organs of the immune system Sus scrofa immunological activity in vivo. Methodology & Theoretical Orientation: 58 rats (SPF) were injected with cyclophosphamide (triply, 75 mg/kg), after immunodeficiency model completed (12 days from first injection) animals were treated by: complex extract on DDW (TSL), TSL fractions less than 5 kDa (A), from 5 to 30 kDa (B), over 30 kDa (C). Findings: It has been revealed that TSL and B activate CD3 and CD4 differentiation and typing processes (CD3/CD4 shifted to larger side); increase T-lymphocytes and T-helpers content by reducing suppressors and killers; increase of cytokine factors production (Il-2, Il-4, Il-6, IgM, IgG) responsible for adaptive immune response; normalize granulocytes level, which against increased CD3 background indicates one of the immunity recovery stages. There also noted significant C1q and C4 level increase, which synergistically with a C5 and C3 level decrease indicate complementary cascade of activation reactions. Minimal therapeutic effect was noted in rats A and C. Conclusion & Significance: Biomolecules (5-30 kDa), isolated from Sus Scrofa immune tissues by DDW extraction, showed obvious immunoactivating effect. Immunosuppression model revealed complementary system cascade faster activation and protective system cellular and molecular factors maximum reactivity while biomolecules treatment.
Nanjing Medical University, China
Time : 16:40-17:10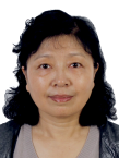 Biography:
Dr. Yingwei Wang is currently a professor at Department of Immunology of Nanjing Medical University. She is conducting research in exploring the mechanisms of glomerular mesangial cell (GMC) apoptosis and proliferation in human mesangial proliferative glomerulonephritis (MsPGN). These include signal transduction, microRNA regulation, transcription factor regulation. She is also exploring the effects of ubiquitination and acetylation modification on the activation of signaling molecules, transcription factors and histones.
Abstract:
The apoptosis of glomerular mesangial cell (GMC) in the early phase of rat Thy-1 nephritis (Thy-1N), a model of human mesangioproliferative glomerulonephritis (MsPGN), is mainly triggered by sublytic C5b-9. But the mechanism of GMC apoptosis induced by sublytic C5b-9 remains unclear. In current study, we demonstrated that the expression of TNFR1-associated death domain-containing protein (TRADD) and interferon regulatory factor-1 (IRF-1) was simultaneously up-regulated both in the renal tissue of Thy-1N rats (in vivo) and in the GMC under sublytic C5b-9 stimulation (in vitro). And in vitro, TRADD was confirmed to be a downstream gene of IRF-1 because IRF-1 could bind to TRADD gene promoter to promote its transcription, leading to caspase 8 activation and GMC apoptosis. Meanwhile, increased phosphorylation of p38 mitogen-activated protein kinase (p38 MAPK) was verified to contribute to IRF-1 and TRADD production and caspase 8 activation as well as GMC apoptosis treated by sublytic C5b-9. Furthermore, the phosphorylation of mitogen-activated protein kinase kinase kinase 2 (MEKK2) was found to mediate p38 MAPK activation. More importantly, three sites (Ser-153/164/239) of MEKK2 phosphorylation were first identified and demonstrated to be necessary for p38 MAPK activation. Besides, silence of renal MEKK2, IRF-1 and TRADD gene or inhibition of p38 MAPK activation in vivo displayed obvious inhibitory effects on GMC apoptosis, secondary proliferation and urinary protein secretion in rats with Thy-1N. Collectively, these findings indicate that the cascade axis of MEKK2-p38 MAPK-IRF-1-TRADD-caspase 8 may play an important role in GMC apoptosis following exposure to the sublytic C5b-9 in rat Thy-1N.
Third Affi liated Hospital of Soochow University, China
Time : 17:10-17:40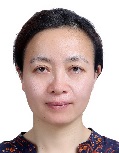 Biography:
Haiyan Xu has devoted herself on relative study of kidney transplantation, including rejection, opportunistic viral infection and induction of immune tolerance, since she got PHD. Taking B cell activating factor (BAFF) as the research breakthrough point, she found BAFF signaling system involve in the progression of renal allograft rejection and blockade of BAFF signaling should become the potential anti-rejection options; BAFF signaling crosstalk with HCMV/TLR9 in renal transplant recipients, which would decrease the long-term outcome of renal allograft, and mouse DC induced by liver X receptor agonist show immunosuppressive effect, which differ from natural tolerance DC.
Abstract:
Backgrounds: We previously found that BAFF and BAFF-R highly expressed on renal tubular epithelial cells (RTECs) in kidney allograft rejection tissues, but the significance of abnormal expression is still to be further investigated.
Methodology: Primary mouse RTECs (from 4-6 w C57BL/6) were isolated by enzyme digestion method, and cultured in the conditioned medium. After stimulated by 500U/mL IFN-γ for 48h, the expression of BAFF and BAFF-R on RTECs were detected by FCM. After treated with recombinant mouse BAFF and/or blockade BAFF-R-Fc fusion protein for 48h, the transport ability of fluorescein sodium and CK-18 expression of RTECs were detected, respectively; Proliferation ability and apoptosis rates of RTECs were tested by MTS and FCM method, respectively; Data were analyzed by SPSS17.0, and P < 0.05 was considered to be statistically significant. Results BAFF-R expression on RTECs in the IFN-γ treated group significantly up-regulated, compared with control group. Fluorescein sodium transport ability and CK-18 expression of BAFF stimulation group was significantly lower than that of BAFF-R-Fc+BAFF group and control group, respectively; Cell proliferation ability of 5ng/mL and 20ng/mL BAFF group were significantly higher than that of control group and BAFF-R-Fc+BAFF group; While apoptosis rate of BAFF-treated group was significantly lower than that of BAFF-R-Fc+BAFF group and control group.
Conclusion & Significance: BAFF/BAFF-R signaling could promote the proliferation ability of RTECs, but down-regulate the epithelial cell characteristics and Ionic transport ability of RTECs. And it is worth exploring whether enhancement of BAFF/BAFF-R signaling promotes the interstitial transformation of RTECs.