Exhibitor
Genscript is the world's leading biotech company providing life sciences services and products. With gene synthesis, peptide, protein, antibody and preclinical drug development service capabilities, we are internationally recognized as a leading biotech company specializing in fundamental life sciences research and early-phase drug discovery services. As of 2015, more than 12,000 peer-reviewed journal articles cited GenScript's services and products, making GenScript the most frequently cited biotech company in the world.
---
ProteoGenix is a leading life sciences organization which has been providing services in molecular biology, protein engineering and immunology since 2003. Our offer is organized around four pillars: Recombinant Protein Expression in five systems (E. coli, B. subtilis, yeast, P. pastoris and S. cerevisiae, insect cells and mammalian cells) Custom Peptide Synthesis Monoclonal and Polyclonal Antibody Production Custom Gene Synthesis, Subcloning and Mutagenesis ProteoGenix's commitment to its clients is to ensure their access to comprehensive and integrated solutions to help them develop the tools they need to efficiently conduct their biology and research projects in a time-effective manner.
---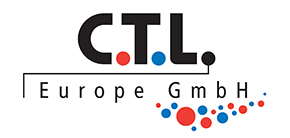 CTL has long been recognized as the leader in peer-reviewed scientific publications on ELISPOT assays, instrumentation, and software, as well as their clinical applications. In recent years, CTL has expanded its portfolio to include instrumentation for bacterial, yeast, stem cell, and tumor colony counting, as well as for analyzing various plaque and clonogenic assays. Also offered are reagent solutions such as cryopreserved PBMC, CEF peptide pools, and serum-free media. And now we completed our porfolio with ELISPOT Kits; A brand new set of Kits offering valuable and unique advantages on the market, that will make your ELISPOT assays finally as easy and reliable as you are expecting them to be.
---